UPDATE: Cops were called on Ronnie and Jen after an altercation on Oct. 25, according to TMZ. The issue began when Jen arrived at Ronnie's house to pick up the child they share, Ariana, but Ronnie and his aunt reportedly would not let her past the front door. The aunt reportedly screamed at Jen and called her a 'whore.' TMZ also reports that Ronnie filed a battery report with officials on the 25th, which is presumably regarding the attack that left him with a black eye one day earlier.
Jen Harley has taken her drama with Ronnie Ortiz-Magro to Instagram, just one day after he posted a cryptic pic of his face all bruised up, which many speculated was an injury caused by her. "You want the drama here it is!" Jen wrote on her Instagram story, in a post that has now been deleted by the social media site. "Tired of it always put on me. He has held my daughter for days and won't give her back. So crazy Ronnie and his aunt are trying to fight me. I want to show you guys the truth and how it really is. They're asking me to get out and fight them when I'm trying to pick my daughter up. I'm tired of being blamed for the violence."
Jen was arrested in June for allegedly dragging Ronnie with her car. On recent episodes of Jersey Shore, which were filmed right after the incident occurred, the pair revealed they were in couples' therapy and anger management. However, their troubled relationship took a turn for the worse this week, when Ronnie posted the black eye pic on his Instagram story. He gave no explanation of how he received the bruise, but fans couldn't help but wonder if it was from an incident with Jen. Now, she's posted a text message exchange to her page that gives a little more intel.
"U want me to post something say thing [sp] that I reached out of anger and that it was a double sided incedent [sp]," Ronnie asked in the text exchange. "And we are working at making things better so we are never back in that situation again." He later added in another message, which Jen posted, "It was double sided and [that] post made it look like it wasn't."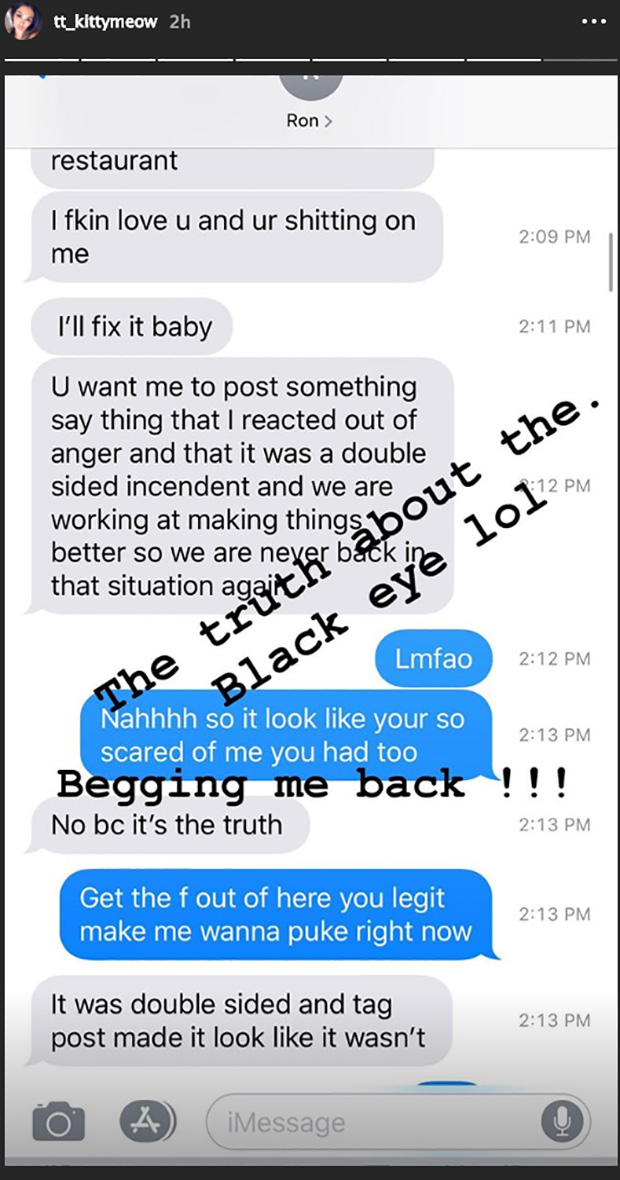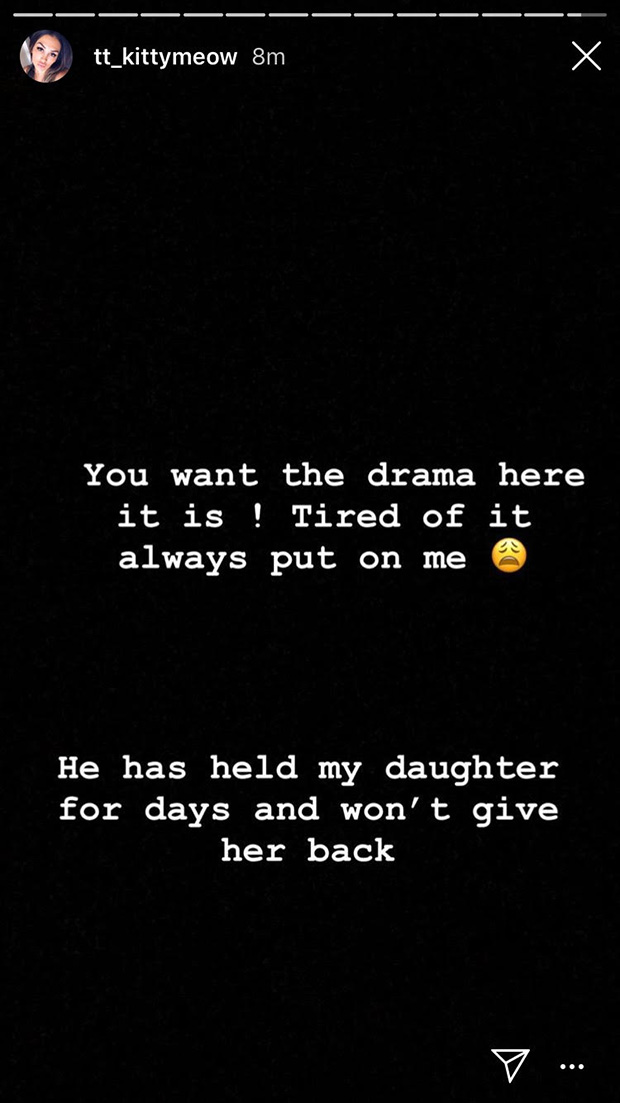 These two have ended things and gotten back together countless times, so this latest drama doesn't mean the end of things, by any means. Hopefully, though, their daughter, Ariana, who is only six months old, is safe.