Patrick Schwarzenegger Shows PDA With Mystery Girl & GF Abby Champion's Nowhere In Sight
Who's this?! Patrick Schwarzenegger was spotted getting cozy with a mystery woman in LA, and girlfriend Abby Champion was nowhere to be found!
Does Patrick Schwarzenegger have some explaining to do? The actor, 25, hit up a charity event in Santa Monica on October 14, and spent the afternoon cozying up to a woman who was decidedly not his longtime model girlfriend, Abby Champion! Patrick and this cute mystery woman strolled through the outside event, laughing and smiling, and looking like they were having a blast. They were cuddled up as they walked, with Patrick's arm draped over her shoulders, and her hand resting on his back. It's unclear who she is, or what relationship they have to each other. But one thing's for sure: they're definitely close!
Neither Patrick nor Abby, 23, have announced a breakup at this time, so maybe she's just one of his close friends! The couple, who have been dating since 2016, were last spotted together publicly at the end of September, sharing major PDA at Milan Fashion Week. Just a few days prior, Abby gushed about her beau on Instagram to celebrate his birthday. All signs point to them being firmly together.
Patrick and Abby started dating at the beginning of 2016, almost a year after he and Miley Cyrus broke up. Patrick had been living the single life, but was too smitten with Abby to not commit! If you're not familiar with Abby's body of work, her name may ring a bell. She's the sister to Baskin Champion, the beauty who used to get cozy with Justin Bieber! Biebs has his close friend Patrick to thank for that. Talk about a double date!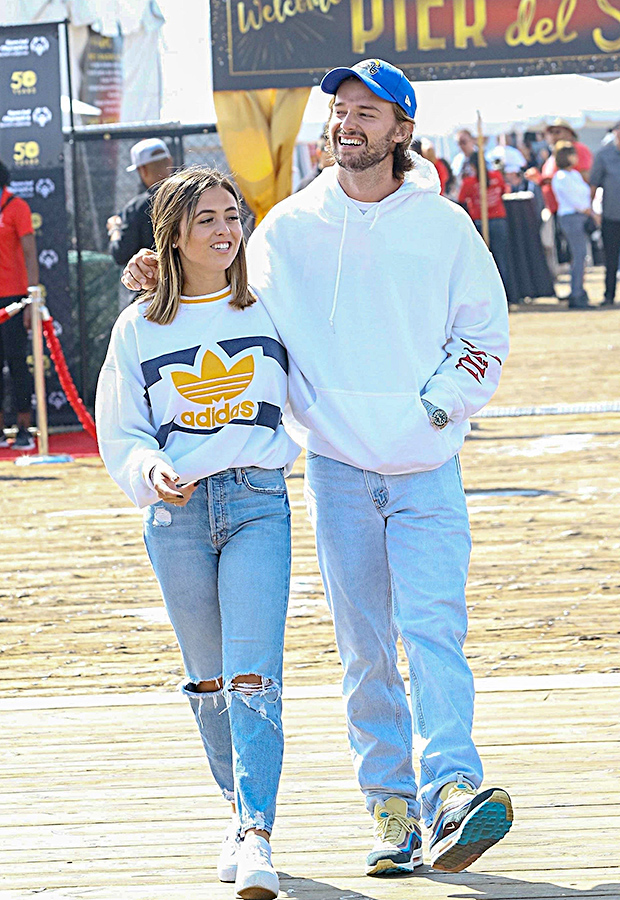 HollywoodLife will keep you updated as we find out more information about Patrick's mystery friend! We're just dying to know who this cutie is!