9 Sexiest Plunging Outfits At NYFW: Nicki Minaj, Sofia Richie & More
There's no better place to take fashion risks than at NYFW — and that's exactly what these lovely ladies did when they sported such low necklines. Take a look!
We hope their stylists brought tape, because these stars are taking plunging necklines to another level at New York Fashion Week! Well, we know for a fact that Nicki Minaj's did because the tape peeked out the side of her glittery black dress at the Lewis Hamilton x Tommy Hilfiger show. But hey, a minor wardrobe malfunction like that is better than a full-on nip slip, right? Besides, when you dare to show off so much cleavage with such a low V, that's the risk you have to take — and Nicki was far from the only celebrity who went for the plunge. While some might say it's better to be safe than sorry, the risk paid off for most.
And if we've learned anything from NYFW, besides the fact that Kendall Jenner and Anwar Hadid are back on, it's that the ways to rock a low neckline are endless! You could pull a Gigi Hadid and draw all eyes to a cleavage-baring dress with a few layered necklaces. Kendall did something similar when she sported a suede purple number that had strings laced through the plunge, but other stars like Bebe Rexha and Lauren Juaregui let their skin speak for itself. With jewel tones, glittery gowns and rainbow fur featured in this gallery, it's clear a plunge can be pulled off with any color and any fabric.
So don't let this hot trend die at NYFW. Why not try it out yourself before summer comes to an end?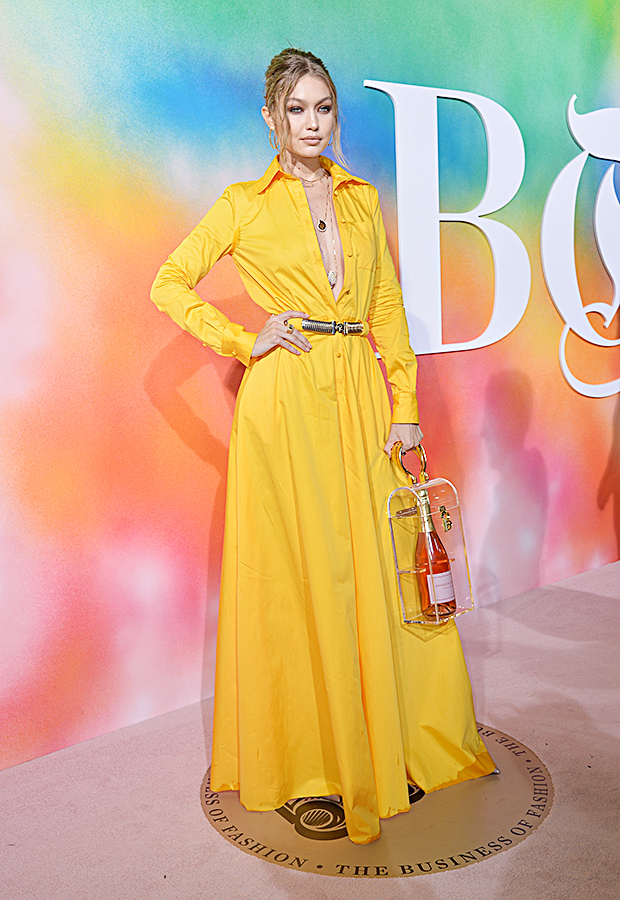 But if you're gonna go for this sexy look, follow Nicki's lead and invest in some nipple tape. And don't worry too much — she was the only one who experienced a wardrobe malfunction. Those are great odds!