Tiny Raves Over T.I. & Baby Heiress As She Shares Photo Of Them Snuggling In Bed: 'I Couldn't Resist'
Name a sweeter father/daughter pair — we dare you! This new pic of T.I. and Heiress, 2, is just too cute for words. Prepare to have your heart melted!
Aw, what a sweet snuggle! T.I., 37, fell asleep with his two-year-old daughter Heiress and his wife Tameka "Tiny" Harris, 43, couldn't help but sneak a pic — and we don't blame her one bit! We would have done the exact same thing. "This was so cute," Tiny captioned the Instagram post. "I couldn't resist." In the adorable photo, both T.I. and Heiress were under the covers, fast asleep. The rapper wore a white tank to bed and had one arm around his daughter, while she sported a tiny gray tee. And if you look close enough, you could make out Tiny's shadow as she stood over her husband and daughter to get the moment on camera.
We can't get over how cute these two look resting together, but we aren't surprised one bit — T.I. is a great dad! In fact, he was actually really bummed to find out that Tiny's recent pregnancy scare was a false alarm, a source close to the couple told Hollywoodlife.com EXCLUSIVELY. "He went from being super happy and excited about being a dad again to sad during the emotional week," the insider reveaked. "He loves kids and wants as many as possible. He was sweet to Tiny, consoled her and told her they better get back to work trying to make kids again ASAP."
Tiny, on the other hand, was pretty relieved to find out she wasn't expecting. Not the right timing for the working momma, but maybe sometime soon!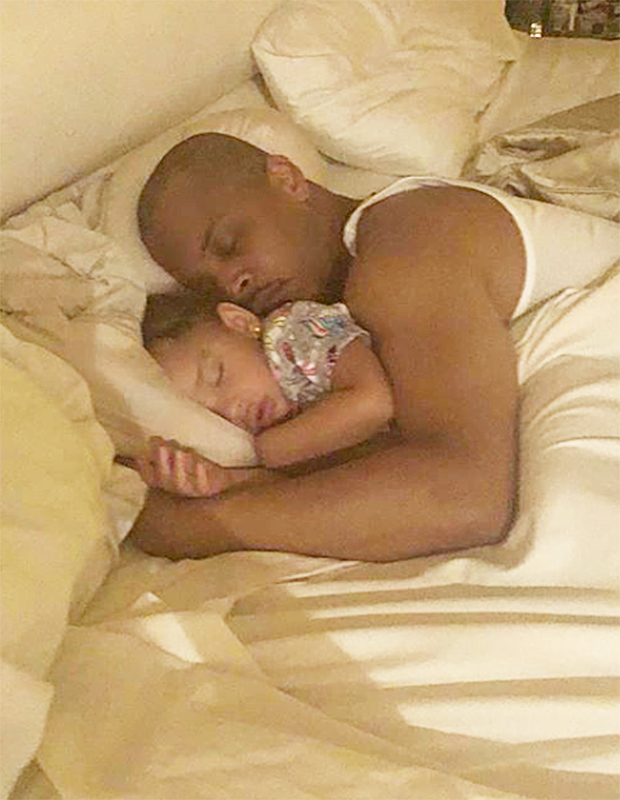 Maybe she'll change her mind after snapping this sweet shot of her guy and their baby girl. T.I. and Tiny have already have three kids together and four from previous relationships, so why stop there?