LeBron James Shows Off His New Lakers Jersey On Instagram: See First Pics
The new 'King of LA' held his royal coronation, as LeBron James unveiled his brand new Los Angeles Lakers gear, showing off his jersey and his brand new Nike shoes!
Introducing "the king" in yellow. L.A.'s newest favorite son LeBron James, 33, didn't wait until the start of the 2018-19 NBA Season to reveal his new Los Angeles Lakers jersey. Instead, the former Cleveland Cavaliers star posted it to his Instagram Story on Aug. 8. There it was, his #23 in purple and white, while he was dressed in Lakers' yellow from head to toe. "U mad huh?!?!" he asked, seemingly directing the question (and his laughing expression) at all those who may still be salty that he decided to take his talents out to California.
To be honest, LeBron looks good. His second shot showed him from the back, and it's still a bit amazing to see the name "JAMES" written across the back of a Lakers jersey. Of course, LeBron needed to give everyone a close-up of his shoes. "Oh my bad. I didn't properly intro these on the last post." he said, revealing the yellow UNDEFEATED X Nike Zoom Kobe 1 Protro sneaker, according to USA Today.
The shoes – which might be a subtle shout out to Kobe Bryant, whom many have wondered if he would come out of retirement to play with LeBron – seemingly have the worlds "I'M KING" written on the back of them.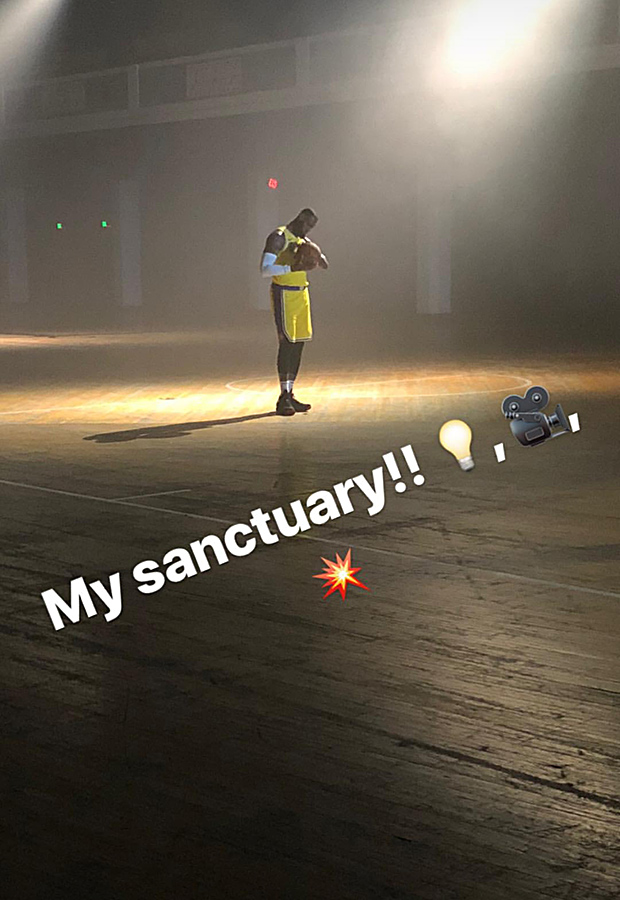 LeBron finished the fashion show with a shot of him inside a basketball court. "my sanctuary!!" he said, adding a film-camera emoji. Does this mean he was filming his intro video for the Lakers? Is this a special clip to be revealed before the season kicks off? Either way, NBA fans now know what the man many consider to be the "Greatest Of All Time" looks like while dressed as a Laker. Can't wait to see him in action when the season kicks off.