Tina Fey's laugh-out-loud funny 2004 film, Mean Girls, has translated beautifully to the Broadway stage, receiving 12 Tony Award nominations. Grey Henson, who plays self-proclaimed "theater nerd" Damian, also nabbed a nomination in the Best Featured Actor In A Musical category! Ahead of the Tonys on June 10, Grey sat down with HollywoodLife to talk about getting into character and being called "too gay to function" on the stage.
"Barrett and I were just texting about this!" Grey laughed, referring to his 'work wife' Barrett Wilbert Weed, who plays Janis Ian. "She said that's her least favorite thing to say in the show, and I was like, 'Oh, I love it!'" He explained. "We're just best friends that pick on each other. It's the fact that she says it. I rag on my best friends harder than I rag on anybody, so the way that I've always played it off in the show is when she says it, I just roll my eyes, because that's something that we tease each other about." Of course, as we see in the film and the show, when Damian is referred to as "too gay to function" in Regina George's Burn Book, a fuming Janis screams, "That's only okay when I say it!"
"It's shady when someone writes it in the book!" Grey said. "But it's okay when Janis says it. Janis and Damian are the most comfortable with each other, and they need each other, so I think it's a safe zone. I'm not offended by it, but it takes the right person to say it." Who doesn't love a little depreciating humor? Not to mention, it's simply far from the truth. Grey's character is fully functioning, helping carry the show from start to finish, with a picture of a young George Michael in tow. His high-energy tap number, made just for him by renowned director and choreographer Casey Nicholaw, is a literal showstopper, and his delivery of iconic lines like "You go Glen Coco!" has the audience roaring with laughter.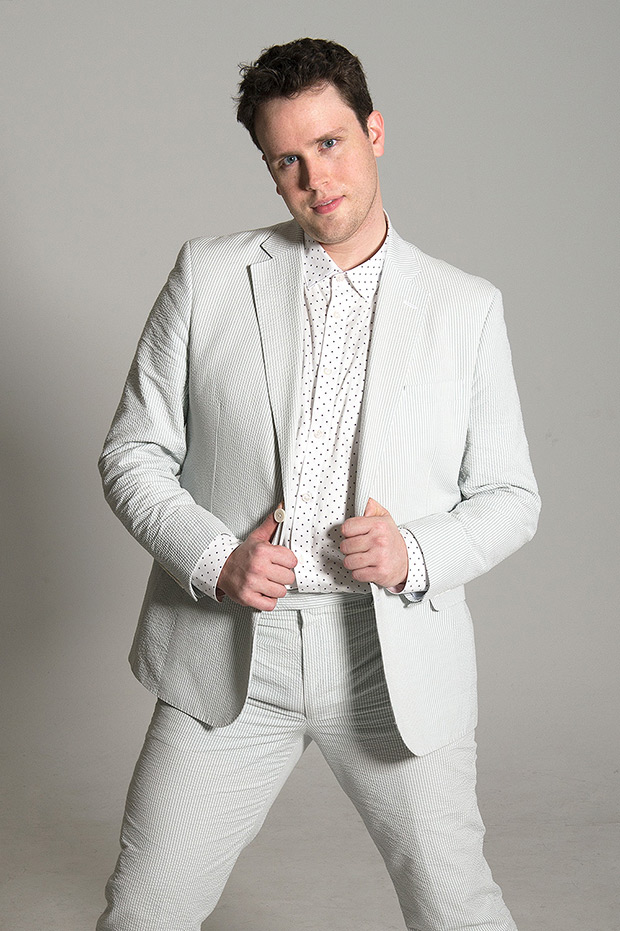 "Tina was a big advocate of letting us make the characters our own, because everyone knows the movie so well that she didn't want us just to imitate it," Grey explained. "A lot of who I was in high school was Damian, but I was nowhere near as confident as he is. He's so unapologetically himself, which is I think what people love about the character, is they feel safe with him. I wanted to make him first and foremost a really good friend." Well, not only does the audience pick up on that, but the Tony Awards voters did as well. You can see Grey, and the rest of the cast of Mean Girls perform this Sunday, June 10, at the Tony Awards!
Click to Subscribe to Get Our Free HollywoodLife Daily Newsletter

to get the hottest celeb news.