Tina Knowles, Victoria Justice, & More Stars Party Like Winners At the Kentucky Derby — Pics
The stars were out at Churchill Downs, as some of the biggest celebs celebrated the Kentucky Derby. From Tina Knowles to Victoria Justice, see the celebs catching Derby fever – and the incredible things they wore!
The 144th running of the Kentucky Derby isn't set for 6:36 PM ET, but the party started way, way before the horses were called to the gate. The May 5 extravaganza was an all-day affair, and some pretty big stars donned their biggest hats to sip some mint juleps early on. Celebs like Tina Knowles, 64, Victoria Justice, 25, and more looked absolutely stunning for the big day! While not every horse comes in first, so many celebs showed up with winning outfits. Take a look at who arrived at the Kentucky Derby and its many parties in our gallery above!
The stars definitely came out for the 2017 Kentucky Derby. Kacey Musgraves, 29, Justin Hartley, 41, and Chrishell Stause, 36, took part in the festivities that year. The derby also brought out sports stars from the NFL world. Aaron Rodgers, 34, showed up in a fashionable suit, as did his fellow quarterback, Tom Brady, 40. While Tom has become fixture at the Derby, he was reportedly going to skip this year, according NESN. Bummer. His attendance at the 2017 event produced an incredible photo with then-fellow New England Patriots quarterbacks Jimmy Garoppolo and Jacoby Brissett. A month after the photo, both backups were traded away.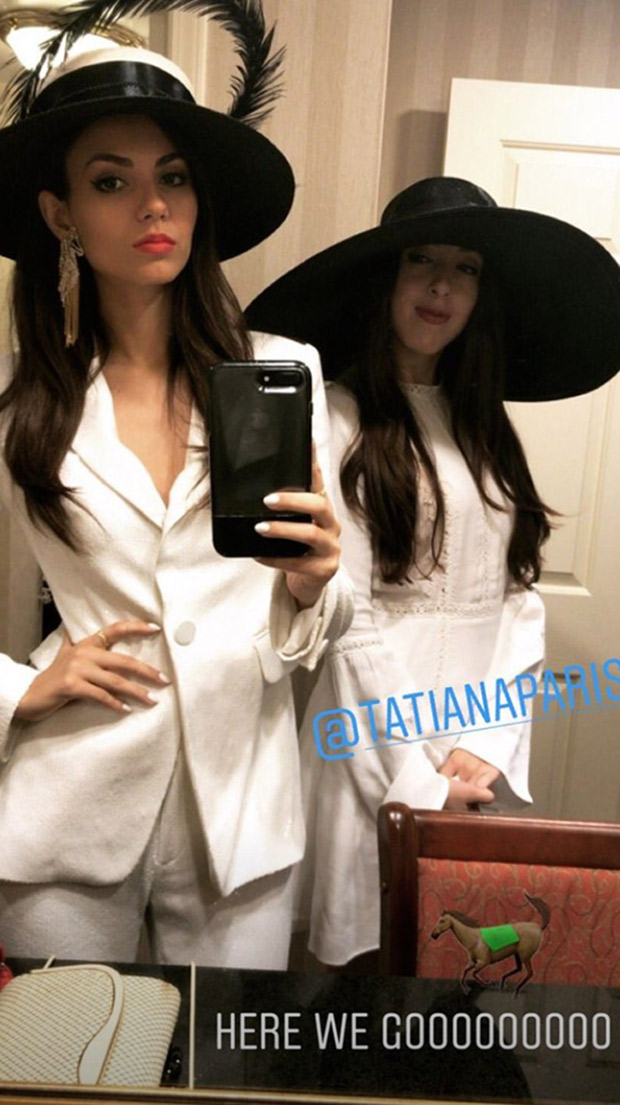 There was no Brady and no Gronkowski. Gronkowski, a horse named after New England Patriots star Rob Gronkowski, pulled out of the race with a "sight infection." It's unfortunate Gronkowski the horse will not be able to race in the upcoming Kentucky Derby due to an illness," Rob, who purchased a stake in the horse named after him, tweeted. "I fully support what is best for the horse. I know he will come back strong and healthy and I am excited to see him race again very soon." Maybe in 2019, both Gronk and Brady can attend together. Any chance of them wearing a traditional Kentuky Derby hat?