Ruby Rose Fires Back After She's Slammed For Being 'Too Thin': It's 'Maddening'
Deputy Editor of New York City
Critics and fans have been commenting about Ruby Rose's thin frame non-stop lately, and she's had enough! The actress took to social media to bash the reports that she's 'too thin,' and she held nothing back.
When Ruby Rose wore a slinky, backless dress to the CMA Awards on Nov. 8, a major discussion sparked amongst online trolls about her much thinner-looking figure. A magazine even had a dietitian, Lisa De Fazio, weigh in, who claimed it appeared the actress had dropped to just 97 pounds, and urged her family and friends to step in and help her. Ruby was NOT here for people discussing her weight loss as unhealthy, and she proved it by lifting her shirt up and snapping a photo of her abs on her Instagram story with the caption, "Body shamers I had a great workout this morn thanks for asking and am off to eat a vegan burger because why the F not!"
That wasn't all, though — Ruby specifically went off on Lisa on Twitter, calling her out for the comments she made about her weight. "You are reckless and no Hollywood expert should behave the way you do," she wrote. "Telling a magazine MY "manager, friends and family should get involved and help me before it's too late" and that my weight is "44 kilos" (I'd probably be in hospital if that were true) is so maddening and irresponsible. I have the best team, family, friends, partner and medical professionals (not the ones who want to be tv hosts but actual credible eastern and western doctors) and I'm running at optimum level. I am deficient in nothing and have endless energy."
She concluded by threatening the dietitian not to comment on her weight again or "I will absolutely knock you off your pedestal of self serving bulls****. I'd out train you, out box you and sleep better at night. Leave people alone." Ruby also made a point to note on Twitter that she "ate 12 dumplings in under a minute" upon arriving in China on Nov. 13. Whoa!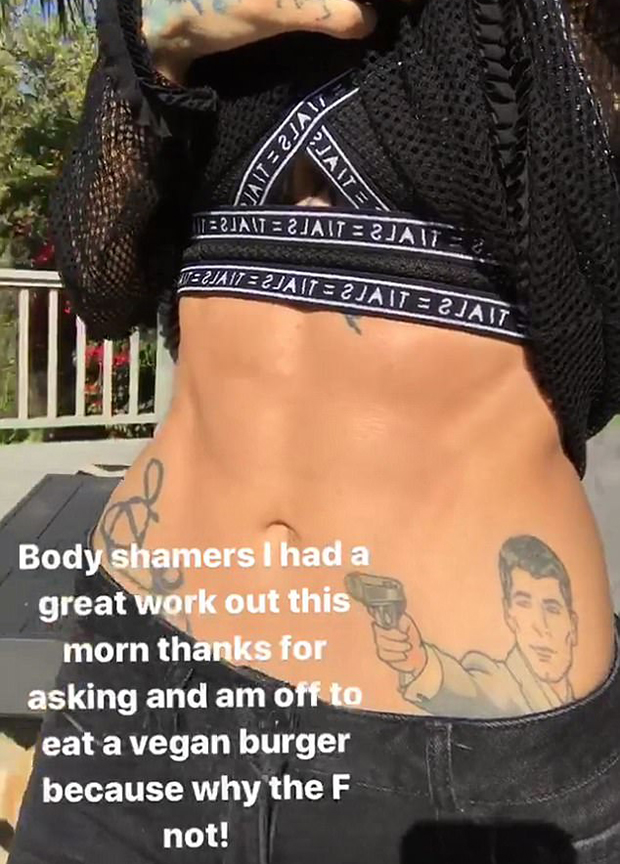 HollywoodLifers, do you think Ruby is looking too thin? What do you think of her calling out the haters?