Talk about doing a double take! Blake Lively, 30, was unrecognizable on set of her new film, The Rhythm Section, in Dublin on Sunday, Nov. 5. The actress, who's known for her smooth, blonde locks, rocked a shorter do' for her upcoming role, and proved that she can own any look. Blake stepped out with light brown, frizzy, short locks and a fresh face. With the help of on-set makeup professionals, Blake had dark bags strategically placed under her eyes. She donned baggy, maroon trousers and a matching puffy jacket. See the full image of Blake's movie makeover, below!
Blake's movie makeover was thanks to her new role as Stephanie Patrick in the upcoming spy thriller. The film is based on the four-novel series by author, Mark Burnell. Blake's distressed Stephanie "is on a path of self-destruction after the death of her family in an airplane crash, a flight that she was meant to be on," according to The Hollywood Reporter. "After discovering that the crash was not an accident, her anger awakens a new sense of purpose and she rises to uncover the truth by adopting the identity of an assassin to track down those responsible," the studio explained. "The new, and lethal, Stephanie Patrick is on a mission to fill the void between what she knows and what she is told." Blake stars opposite of Jude Law, 44, in the upcoming thriller.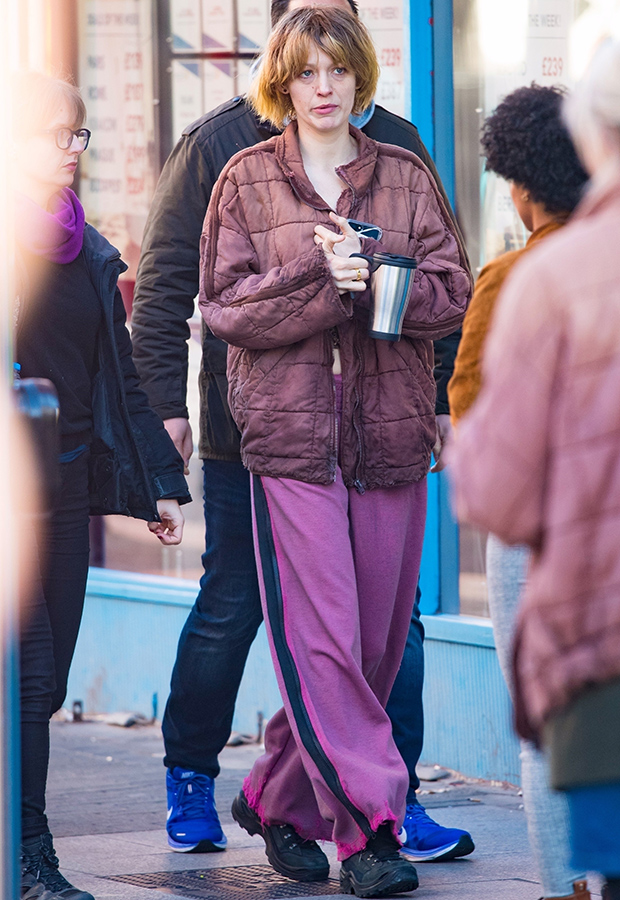 After a brief break from the movie seen — due to the birth of her second child, Ines Reynolds [Sept. 2016] — Blake is back and better than ever. She's been busy, jet-setting all over to promote her new psychological drama All I See Is You. In the buzzed about film, Blake plays a young blind woman who suddenly regains her sight.
Blake is also currently filming crime drama, A Simple Favor alongside Anna Kendrick, 32, and Bridesmaids', Eric Johnson. The upcoming film is directed by Paul Feig, 55, who also directed Ghostbusters.
HollywoodLifers, are you loving Blake's look?