Miley Cyrus: Why She Rules As Hollywoodlife's Star Of The Week
Miley Cyrus is back, y'all, and it's like she never left. She's been everywhere this week, sharing her new song 'Malibu' with fans, and providing us with the perfect opportunity to honor her as our Star of the Week. Here are all the reasons why Miley rules!
Miley Cyrus, 24, had us falling in love from the get-go thanks to Hannah Montana, and it's been awesome to see her grow into an amazing role model. From her activism and determination to spread a message of love, to her chameleon-like music career and style, it's almost too difficult to narrow down why we love Milez to just five points. Anyway, we tried!
1. She's politically outspoken. Miley campaigned for Hillary Clinton during the election, and she was so devastated by Donald Trump's win in November that she took to social media to share a raw, candid video of herself crying over the results. Miley feels people's pain with her whole heart, and she's vowed to never stop trying to change the social and political fabric of our country for the better.
2. Her song "Malibu" is exactly what we need to ease into summer. Miley returned to her roots with her new single, and we couldn't be more thrilled for her. The stripped-down sound is just lovely, and the music video is so fun. If you haven't seen it yet, definitely take a look at her acoustic performance of the track:
3. She's using her experience in the music industry for good. Miley has seen some stuff, and will join The Voice as a judge once again this coming fall. We can't wait to see her mentor young singers and give them the chance to become a sensation, too!
4. Her relationship with Liam Hemsworth, and the way they've overcome so many challenges as a couple, is inspiring. Miley and Liam famously split in 2013, only to get back together again. Now, she's qualified to give advice to fans on how to navigate that situation! "I think people that breakup and get back together, I think that's awesome," she said in a recent interview. "You get time to be yourself. You get time to grow up," she added. Very wise.
5. Miley isn't afraid to look silly. She showed up as Hashtag the Panda on Jimmy Fallon on May 17. 'Nuff said.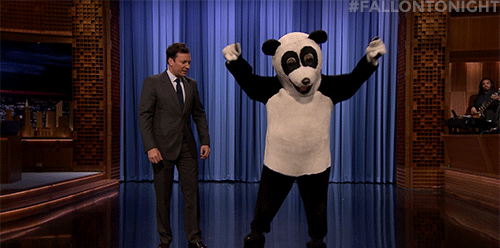 HollywoodLifers, does Miley Cyrus inspire you? Tell us how!