Taylor Swift's '1989' Review: Album Full Of Fun Dance Hits & Songs About Exes
Taylor Swift has left her country roots behind! After months of anticipation, Taylor's newest album, '1989' has officially dropped — and features a totally new pop sound. Her fifth studio album was released on Oct. 27, and is full of dance tunes and fun songs about love!
Get ready to hear Taylor Swift, 24, like never before! On Oct. 27, Taylor's latest album, 1989 was released and after months of build up and teasing fans by releasing lyrics, it does not disappoint. The new album shows of her brand new pop-princess sound and is full of songs referencing her famous exes as well as fun dance hits!
Taylor Swift "1989" Album Review — Debuts New Pop Sound
Taylor is definitely not afraid to sing about her personal experiences, but in her new album, "1989" she does it in a more toned down way that really makes you focus on her overall sound. This album has everything that a Taylor fan could want, love songs, guy advice and tons of dance hits that will brighten up your mood.
While Taylor may have said that her album was not about love or focused on boys — she definitely throws a few jabs towards her famous exes in more that a couple of her songs.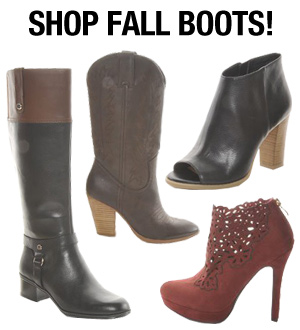 In an interview with Rolling Stone Taylor opened up about the album's focus. "And in this period of my life, my heart was not irreparably broken. So it's not as boy-centric of an album, because my life hasn't been boycentric."
Taylor's album is not only extremely catchy, but it is very well thought out. From the beginning she is taking you on an emotional roller coaster that begins with "Welcome To New York" which really talks about where she is now and how she is enjoying her life. It then moves on to "Blank Spaces," definitely one of the best songs in the album that mixes her new sound and classic boy lyrics that we love into the perfect song.
On the track she pokes fun of her insane lifestyle and how her love life and dating history has played out in the public eye. She sings:
Got a long list of ex-lovers
They'll tell you I'm insane
Cause you know I love the players
And you love the game
From there is slows down before picking things back up with "Shake It Off" and "Bad Blood" — the song that is rumored to be about her relationship with Katy Perry. It then calms back down about and ends with "Clean," which has a beautiful hidden message. "She lost him but she found herself and somehow that was everything."
Overall, Taylor effortlessly made the transition from country to pop. This album has the most grownup sound and really takes the listener on a journey that was worth the months of anticipation!
What do YOU think, HollywoodLifers? Do you think "1989" is Taylor's best album? Let us know your thoughts below!
— Caitlin Beck
More Taylor Swift News: