Zoe Galasso Marysville Shooting Victim — Gia Soriano's Family & Friends Speak Out
So tragic. Zoe was identified as the first victim in the tragic shooting while Gia, who was shot in the head at close range passed away on Oct. 26.
The girls friends and classmates took to Twitter to express how much they will be missed.
"@zoegalasso: 😈 pic.twitter.com/mYghjpmcmj" Rest easy baby girl. I'll miss you more then anything!!😭👭 Ilysm💔👼

— Rose☮ (@Rosealynnnne) October 25, 2014
I didn't know Zoe well but I've seen her everyday this past year and always looked at how beautiful she was, I love you Galasso fam ❤🙏

— T y ♡ (@Taylor_Graham3) October 25, 2014
WHHHY😭💔 @zoegalasso You'll forever remain in my heart. My heart aches knowing I lost one of my bestfriends!💔 Ilysm my angel 💔👼

— Rose☮ (@Rosealynnnne) October 25, 2014
"@zoegalasso: Smiling for once 👍 pic.twitter.com/IOUl1tUMkq" such a beautiful young girl taken too soon, rip you will be missed

— ℬecca (@BeccaRohrer) October 25, 2014
"@zoegalasso: selferrrr pic.twitter.com/BLFsc3QSCz" heaven gained a beautiful angel today. Gods got you now Zoe. 👼 — Taylor Eddy ☼ (@countrygirlwutt) October 25, 2014
I miss my girl. You were always there for me when I needed you. R.I.P Gia Soriano I love you👼🙏❤️ pic.twitter.com/GH1KczosuM — Çall Me Jules☺️ (@basically_julia) October 26, 2014
Gia was the first person I texted after I heard about the shooting and I will never delete the text even now that she is gone

— Karleigh Coker (@Karleigh_Coker) October 27, 2014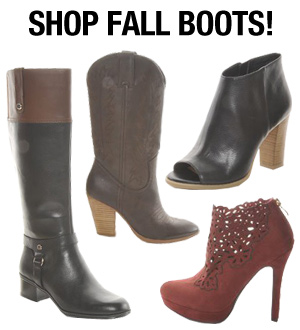 As HollywoodLife.com previously reported, Gia's family released a statement following her tragic passing.
"We are devastated by this senseless tragedy. Gia is our beautiful daughter and words cannot express how much we will miss her," the statement read.
"We have made the decision to donate Gia's organs so that other may benefit. Our daughter was loving and kind and this gift honors her life," the Soriano statement continued. They requested privacy during this difficult time.
Fellow classmate and victim, Nate Hatch, who is still recovering at Harborview Medical Center after being shot in the jaw, tweeted and gave an update on his current condition.
He tweeted, "Worst pain I've ever felt in my life."
I love you and I forgive you jaylen rest in peace

— nate hatch (@NateDeezy21) October 26, 2014
Our thoughts and prayers go out to the loved ones of Gia and Zoe as well as everyone involved in this devastating tragedy.
— Caitlin Beck
More Marysville-Pilchuck News: