Jaylen Fryberg Lured Pals To Cafeteria With Text Before Shooting Them
Deputy Editor of Los Angeles
So sad. Jaylen Fryberg, the 17-year-old shooter responsible for the deadly massacre at Marysville-Pilchuck High School on Oct. 24, sent a text and lured his friends to the cafeteria, where he opened fire, killing two girls and himself.
Snohomish County Sheriff Ty Trenary revealed some disturbing new information, regarding the shooting that took place at Marysville-Pilchuck High School on Oct. 24, during a press conference on Oct. 27. According to new information obtained by detectives on the case, Jaylen Fryberg, 17, reportedly lured his victims to the cafeteria by text message, and then shot them.
Marysville Shooter: Jaylen Fryberg Sent Text To Friends Luring Them To Shooting
Detectives are currently digging through dozens of text messages, phone and social media records as part of an investigation that could take months, according to USA TODAY.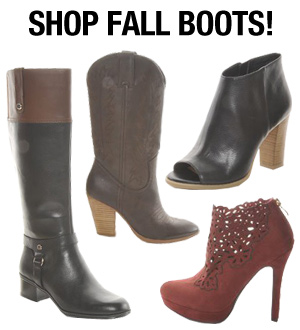 "The question everybody wants is, 'Why?'" Trenary said. "I don't know that the 'why' is something we can provide."
Jaylen, who was a popular football player and Homecoming King, was upset about a girl who he had a crush on, friends said. That girl was 14-year-old Zoe Galasso, who had recently started dating Jaylen's cousin Andrew Fryberg, currently in critical condition at the hospital.
On Oct. 24, after texting five friends (including his two cousins) and inviting them to lunch, Jaylen pulled out a handgun in the cafeteria and started shooting them before turning the gun on himself.
"Witnesses confirm that the five victims were at the table when the shooter opened fire, striking the victims before turning the gun on himself," Trenary said.
Zoe tragically died at the scene, while friend Gia Soiano, 14, died at the hospital from her injuries on Oct. 26. Jaylen also died from a self-inflicted gunshot wound.
Shaylee Chuckulnaskit, 14, remains in critical condition at the hospital, along with Jaylen's two cousins, Nate Hatch, 14, and Andrew, 15.
This is such a depressing situation, and one that many will never forget.
Gia Soiano's Family Releases Statement After Tragedy
After her passing on Oct. 26, Gia's family said her organs would be donated.
"We are devastated by this senseless tragedy," her family said in a statement, read at a news conference by Providence Regional Medical Center's Dr. Joanne Roberts. "Gia is our beautiful daughter, and words cannot express how much we will miss her."
Our thoughts continue to go out to all the victims of this tragedy during this difficult time.
— Chris Rogers
More Marysville Shooting News: