'The Walking Dead': Andrew Lincoln 'Worried' About Episode 3's Brutality
In a recent interview, 'The Walking Dead' star Andrew Lincoln revealed that he is very concerned about the show going 'too far' in the upcoming 3rd episode.
Andrew Lincoln, 41, is genuinely worried about The Walking Dead finally pushing their own limit. During a new interview, Rick Grimes himself shares that episode 3, airing Oct. 26, is "especially brutal" and "uncompromising." Yikes. Is the worst of the gore yet to come?
'The Walking Dead's Andrew Lincoln 'Worried' About Show's Violence
If the first two episodes of The Walking Dead's fifth season seemed violent to you, then you are in for a real surprise during the Oct. 26 episode.
That is, of course, according to the show's star: Andrew Lincoln.
"Be advised: Episode 3 is very, very . . . well, we're going into uncharted waters with this episode, and I'd be very intrigued to know what you make of it," the actor told Details magazine in an interview.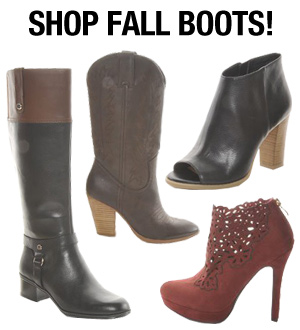 "I think the first three episodes are pretty much a body blow—three is an astonishingly brutal and uncompromising episode."
What does this mean? How is it possible that episode 3 could be any more brutal than episodes 1 and 2?
In episode 1, we watched as two Terminites used a steel baseball bat to crack people in the back of the skull before slicing their necks open to drain them of their blood.
In episode 2, the violence was minimal. Well, that is until Gareth and other Terminus survivors cut off Bob's leg and cooked it for dinner.
Andrew definitely has reason to be concerned, because whatever is worse than those two things is completely unimaginable.
Except, of course, when you work for The Walking Dead!
Robert Kirkman: 'Devastating' Episodes Are On The Way
Andrew isn't the only one spilling secrets and raising eyebrows about upcoming new episodes from season 5.
In a separate interview, the series creator Robert Kirkman spoke openly about the fact that there were some "devastating" things about to happen on the show.
"It is a weird thing when we're doing the scripts when we're doing the cuts, and especially at the end of some episodes that are devastating — which there will be a few of those," showrunner Scott Gimple shared during New York Comic-Con.
Robert confirmed by saying, "Yeah, really devastating. We're not kidding, sorry."
Gah. All of these interviews are starting to give us anxiety!
Tune in to The Walking Dead's all-new episode on Sunday, Oct. 26 at 9/8c on AMC to find out exactly how violent things are going to get.
Tell us, HollywoodLifers — Do you think that it's possible for The Walking Dead to get even more violent than it already has? Let us know what you think in the comments below!
— Lauren Cox
Follow @Iaurencox
More 'The Walking Dead' News: