Kylie Jenner: Why She's 'Terrified' Of Working With Kanye West
Kylie Jenner is ready to take the music industry by storm, but does she not want Kanye West involved? A source reveals to HollywoodLife.com EXCLUSIVELY that Kylie is 'terrified' to work with Kanye because she thinks he'd 'way too critical' of her!
Kylie Jenner, 17, isn't following in her sister's footsteps. She wants to jumpstart her music career, and HollywoodLife.com has learned EXCLUSIVELY that brother-in-law Kanye West, 37, probably won't be a part of that. There's no feud going on, but Kylie is scared to work with him because he's "too intense and too hardcore."
Kylie Jenner & Kanye West Working Together? Why She's 'Terrified' To Work With Him
Kanye may be one of the biggest names in music, but Kylie isn't turning to the "Black Skinhead" rapper for help with kickstarting her music career.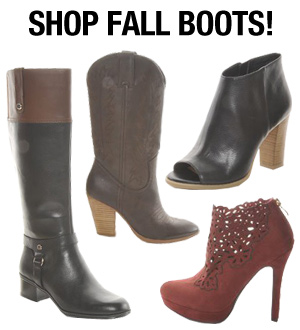 "There's two reasons Kylie isn't really hitting up Kanye for music pointers, and one is that she thinks he'd be way too critical of her," a source revealed to HollywoodLife.com EXCLUSIVELY. "Maybe his criticism would be a good thing, maybe not. But she's a little terrified to work with him on music just because she's thinks he's too intense and too hardcore when it comes to his work ethic and she'd hate for that to somehow drift over and make it bad blood in the family."
At the end of the day, Kylie's just not that interested in having Kanye involved.
"She knows it's probably a mistake because Kanye is to rap what an ATM is to money," our source continued. "He's owns the game. He's prolific. But she's just not that interested."
Whoa. That's a bold statement. However, there is one person that Kylie is willing to work with on her music — Tyga!
Kylie and Tyga are working together to make the reality the next big thing in music. HollywoodLife.com learned EXCLUSIVELY that Kylie and Tyga will be doing something musically together. Sounds like Kylie trusts Tyga more than Kanye!
"He thinks she's got something and could be star in the music industry," a source told HollywoodLife.com EXCLUSIVELY.
HollywoodLifers, do you think it's a good idea that Kylie doesn't want Kanye involved with her music? Let us know!
— Written by Avery Thompson, Reporting by Eric Ray Mitchell
More Kylie Jenner News: