Jaylen Fryberg & Cousin Andrew Fought Over A Girl Before Shooting
Jaylen Fryberg allegedly had a falling out with his cousin, Andrew Fryberg, just weeks before he shot Andrew and four other classmates at Marysville-Pilchuck High School on Oct. 24. The cousins were fighting over a girl, who is one of the victims of the attack, a new report claims.
Two of the victims of Jaylen Fryberg's rampage at Marysville-Pilchuck High School were his own cousins. Jaylen, 15, was reportedly angry with his cousin Andrew Fryberg, 15, because a girl he liked fancied Andrew instead. Jaylen also allegedly shot the girl they were fighting over, according to the victim's friend. This is just so sad.
Jaylen Fryberg's Cousin Andrew & Shooter Fighting Over A Girl
Bella Panjeli, a friend of one of the female victims, claims Jaylen was furious with his cousin Andrew over a possible relationship with the female victim.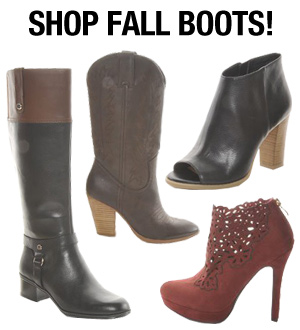 "I heard he asked her out and she rebuffed him and was with his cousin," Bella told Reuters.
"It was a fight over a girl," Bella also said.
The teen said she learned about the fight after talking to the victim's family and friends. The victim has not been named nor have the families of the victims released any statement on a motive.
Jaylen tweeted his frustration about someone on Twitter in Sept. 2014. He tweeted, "Did you forget she was my girlfriend?" This was followed by, "Dude. She tells me everything. And now. I f**king HATE you! Your no longer my "Brother"!"
Jaylen and Andrew acted like brothers towards each other, according to a relative. Jaylen also shot his cousin, Nate Hatch, 14. The boys grew up in the Native American Tulalip tribe.
Andrew and Nate were transported to Harborview Medical Center after the shooting, KIRO 7 reports. Nate was shot in the jaw. Andrew and Nate are in critical but stable condition in intensive care.
One female student is confirmed dead after the Oct. 24 shooting. The girl has not been named.
Two female victims — Gia Soriano and Shaylee Chuckulnaskit — were identified on Oct. 25. The girls, both 14, suffered severe gunshot wounds to the head. They are currently in critical condition at Providence Regional Medical Center and need "constant monitoring, according to Chief Medical Officer Dr. Joanne Roberts.
We are hoping and praying that all four victims pull through. Our thoughts remain with all victims family and friends during this difficult and tragic time.
— Avery Thompson
More Marysville Shooting News: