Jaylen Fryberg: Megan Silberger Was Hero Teacher Who Stopped His Massacre
Megan, a social studies teacher at Marysville-Pilchuck High School, heroically stopped the horrific shooting that took place in Washington on Oct. 24, by reportedly grabbing the 15-year-old gunman, Jaylen Fryberg's, arm before anymore shots could be fired. According to a new report, she potentially saved dozens of lives.
Social studies teacher Megan Silberger heroically confronted Jaylen Fryberg, 15, as he fired bullets across Marysville-Pilchuck High School's cafeteria on Oct. 24, preventing what could have been a bigger massacre than it already was, according to witnesses.
Marysville Shooting: Hero Teacher Stopped Jaylen Fryberg
Megan allegedly ran into the cafeteria after hearing Jaylen shoot one student dead and critically wounding four others, according to Daily Mail. As the popular teenager went to reload his gun, Megan allegedly went over and grabbed his arm.
In a struggle, Jaylen allegedly pointed the gun at Megan before shooting himself dead.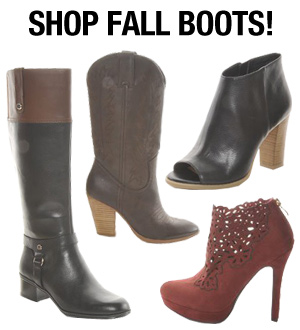 Erick Cervantes, a student who called 911 during the attack, told KIRO-TV, "I believe [Megan Silberger] is actually the real hero. She's the one that intercepted him with the gun. He tried either reloading or tried aiming at her. She tried moving his hand away and he tried shooting and shot himself in the neck."
"It started off with an argument, but then I looked back and there was just gunshots and just people falling down. She heard the gunshots first and she came in running through the door, right next to it. It wasn't [a] wrestle. She just grabbed his arm, and it lasted like two seconds, and I heard another shot," Erick added.
The shot, he said, was the final one that killed Jaylen.
Megan, who is a first year social studies teacher and part-time soccer player, is now a hero.
Marysville High School Shooting: 4 Students Still In Critical Condition
Following the deadly shooting, which lasted just two minutes between 10:41 A.M. and 10:43 A.M., hundreds of students, teachers and parents gathered at a nearby church for a candlelit vigil on Oct. 24.
The four teenagers in critical condition, who were shot by Jaylen, are still being treated in the hospital.
Police are still searching for a motive, but students have told news stations that Jaylen was suspended from the football team in the weeks leading up the shooting. He also seemed to be experiencing some relationship troubles.
Our thoughts continue to go out to all those affected by this horrible tragedy.
More Marysville Shooting News: