Kylie Jenner's Lips Get Even Bigger — Love Or Loathe?
Wowza. Kylie Jenner's lips look bigger than ever in a new Instagram pic that the reality star posted on Oct. 24. Do you love or loathe Kylie's larger than life lips?
Kylie Jenner, 17, loves her lips — that's for sure. The Keeping Up With The Kardashians star posted a sexy pic of herself on Instagram on Oct. 24, and all we can focus on is her lips! Is she just a master lip artist or is she getting lip injections?
Kylie Jenner's Lips: Still Au Naturel?
Kylie's lips are a force to be reckoned with. One of her latest Instagram pic proves just that. Before deleting it, Kylie shared a double photo starring her big lips.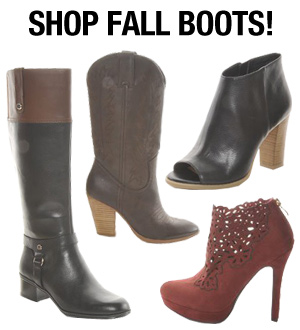 She was turned to the side and showing off one heck of a pout. (Looks like Kylie's taking hints from Justin Bieber, 20, in the Instagramming and deleting department!)
Kylie also posted another pic featuring her lips. The 17-year-old Jenner girl tried to make her pic about her hair, but all the attention was on her lips.
"I missed my short hair," she captioned the pic. Her hair was swept across her face, but her lips were in full view.
Granted, Kylie could just be a pro at lip liner and gloss, but her lips are seriously huge. Could she be turning to something else to get that fuller pout?
The Kardashian-Jenner family may be the royals of reality television, but they get dissed from time to time.
On the Oct. 27 premiere of 2 Broke Girls, Kylie and the fam got roasted on TV!
"Just give me one good reason why we shouldn't keep up with the Kardashians," Caroline (Beth Ehers) asks Max (Kat Dennings), who is apparently not a fan of the famous sisters. "I'll give you five good reasons: Kim, Kamber, Klondike and the little ones Krispy and Kream."
Oh no! Kylie's sis Kim Kardashian, 34, guest-starred on the episode, so the diss was all in good fun.
HollywoodLifers, what do you think of Kylie's lips? Real or fake? Let us know!
— Avery Thompson
More Kylie Jenner News: