Khloe Kardashian Vs. Kylie Jenner: Whose Lips Do You Like More?
Deputy Editor of Los Angeles
We know the Kardashians have great butts, but now it's pretty clear they have amazing lips, too! Sisters Khloe and Kylie were recently pictured showing off their pretty pouts. See the pics!
Over the weekend, Khloe Kardashian, 30, and Kylie Jenner, 17, showed off their plump, sexy lips during two separate photo-ops, and it's pretty obvious they share the same genes. However, we're just trying to figure out whose lips we like more!
Khloe Kardashian & Kylie Jenner Lips — Sisters Face Off: Pout Vs. Pout
While celebrating Kim Kardashian's birthday at Tao nightclub in Las Vegas, Khloe put her lips on full display. We even saw a grill inside her mouth! (So cool.)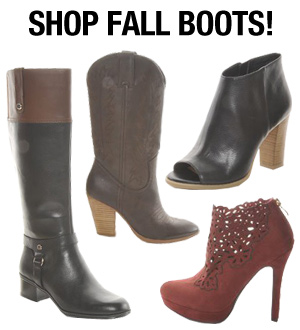 Kylie, on the other hand, showed off her extra plump pout in a series of selfies on Instagram. One picture in particular, posted on Oct. 24, is causing quite a stir. Commenters are wondering whether the reality star got lip injections.
Regardless, we think Khloe and Kylie both look fantastic! We'll let you decide whose lips look better — vote in our poll.
On the Oct. 27 premiere of 2 Broke Girls, Khloe, Kylie and their sisters are going to get dissed!
"Just give me one good reason why we shouldn't keep up with the Kardashians," Caroline (Beth Ehers) asks Max (Kat Dennings), who is apparently not a fan of the famous sisters. "I'll give you five good reasons: Kim, Kamber, Klondike and the little ones Krispy and Kreme."
So harsh! At least they have hot lips.
What do YOU think, HollywoodLifers? Whose lips do you like better?
— Chris Rogers
More Kylie Jenner News: