Khloe Kardashian: Her Shocking Support For Bruce Jenner Dating Ronda Kamihira
Bruce Jenner's new relationship with Kris Jenner's former BFF, Ronda Kamihira has Khloe Kardashian's blessing! A source told HollywoodLife.com EXCLUSIVELY that the reality star is, 'happy for Bruce!'
Bruce Jenner, 64, and his new romance with Kris Jenner's former assistant, Ronda Kamihira has an unexpected supporter — Khloe Kardashian, 30! A source revealed to HollywoodLife.com EXCLUSIVELY that the Keeping Up With The Kardashians star, "gets him and actually supports Bruce in this new relationship."
Khloe Kardashian & Bruce Jenner Relationship — Supports Stepdad Dating Ronda Kamihira
Khloe clearly loves Bruce and just wants him to be happy — even if he is no longer with her mother. A source told HollywoodLife.com exclusively, "She's not taking sides in this. But she's happy for Bruce and even thought it's a slap in the face to her mother, she stands by Bruce's decision to be with Ronda if that makes him happy."
"Bruce is old. He doesn't have time to go out there and be on the dating scene. Let's be honest. He's famous," our source said. "He's and accomplished athlete and he'd have no problems getting any woman he'd want. But they'd be all gold-diggers and with him for the wrong reasons."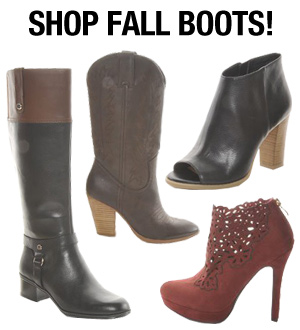 Khloe is looking out for Bruce and understands why he would be dating Ronda. "Khloe understands that Bruce has known Rhonda for years and in his mind, it's much easier to develop something with a friend he's known for years rather than someone new," our source added.
"Khloe gets him and actually supports Bruce in this new relationship so long as it makes him happy."

Bruce Jenner Tells Lamar Odom About Ronda Kamihira
While Bruce may not have told the rest of the Kardashian's about his new relationship, as HollywoodLife.com previously reported, he did confide in Khloe's ex husband, Lamar Odom!
A source revealed exclusively how Khloe felt about Bruce confiding in Lamar. "On one hand, Khloe's pissed at Lamar for not giving her the heads up the relationship, so she could then confront Bruce about the situation and calm things down before it got to the press," a source revealed. "But, more importantly, Khloe respects Lamar's loyalty to Bruce. That, she feels, is more important. Loyalty!"
What do YOU think, HollywoodLifers? Are you surprised that Khloe is supporting Bruce? Let us know your thoughts below!
— Written by Caitlin Beck, Reporting by Eric Ray
More Khloe Kardashian News: