Kylie Jenner & Tyga: The Bedroom Rule They Follow While On Tour
Kylie Jenner and Tyga continue to be inseparable despite the rumors that the good friends are dating! On Oct. 19, Kylie joined Tyga on tour in Athens, but a source revealed EXCLUSIVELY to HollywoodLife.com that they are not sharing a room!
Kylie Jenner, 17, and Tyga, 24, just can't seem to escape the rumors that their friendship has turned into something more! The longtime friends traveled overseas to Athens, Greece where Tyga had a performance on Oct. 19. While they may be far away, a source told HollywoodLife.com exclusively that they are not sharing a bedroom and that Kylie has called, "everyday since she's been with Tyga."
Tyga & Kylie Jenner Hook Up — Their On Tour Rule
It looks like momager Kris Jenner, 58, and Bruce Jenner, 64, approve of Kylie and Tyga spending so much time together! A source revealed, "Kylie has assured both her parents she and Tyga have had separate rooms. Kylie even calls to check in with both Bruce and Kris everyday since she's been with Tyga," our source said.
"Everything is on the up and up from what Kylie and Tyga are telling Bruce and Kris. And they seem fine with it so let them be." Not only are they fine with it, but Bruce completely trusts the good friends. "Bruce doesn't at all think that his little girl and Tyga are sexually involved."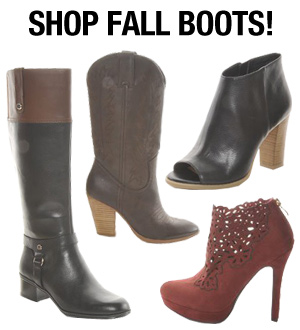 Our source reveals, "It's purely a trip that's predicated around Tyga's touring and hitting up clubs and promoting himself and his music and Kylie is there to support him and learn a few things along with way."
Kylie has expressed an interest in pursuing music, and just like a supportive friend should do, Tyga clearly believes in her — he even thinks she could be the next Madonna!
"It's all educational if you will. Tyga believes Kylie is on the verge of being a huge breakout Pop star and that she should see firsthand what it's like to live that life," our source said. "He's testing her."

Kris Jenner Speaks Out About Kylie Jenner & Tyga's Relationship
While the rumors have been circulating for months, Kris decided to open up and reveal the young friends relationship status. As HollywoodLife.com previously reported, during an interview with Ryan Seacrest on Oct. 21. Kris cleared up the rumors saying, "Kylie isn't dating anybody."
"This whole little group of kids who have been around forever, and I call them kids because relatively speaking, they kind of all travel as a pack and they enjoy each other's company. We all live in the same neighborhood. [Tyga] used to live across the street for a long time, and now he lives next door to Khloe," she dished. "Everyone's always around and with the way I cook, they're not leaving."
What do YOU think, HollywoodLifers? Do you think Kylie and Tyga will date in the future? Let us know your thoughts below!
— Written by Caitlin Beck, Reporting by Eric Ray
More Kylie Jenner & Tyga News: