Nina Dobrev: Jessica Szohr Helping Her Get Over Ian Somerhalder Split
Things might be getting awkward around the 'Vampire Diaries' set as Ian Somerhalder and Nikki Reed's romance continues to heat up, but Nina Dobrev has been able to lean on BFF Jessica Szohr! Find out how she's helping Nina get over her split from Ian, as a source revealed to HollywoodLife.com EXCLUSIVELY!
It's kind of hard to get over an ex when you have to see them every day, and as The Vampire Diaries continues to film its sixth season it Atlanta, Nina Dobrev, 25, is learning that fact firsthand. While ex-boyfriend Ian Somerhalder, 35, has moved on to Twilight alum Nikki Reed, 26, she's still living the single live. However, she's been spending more and more time with BFF Jessica Szohr, 29, who knows all about that drama and has been helping Nina through it.
Nina Dobrev's Ian Somerhalder Breakup: BFF Jessica Szohr Helping Her Get Over It
"Jessica and Nina are together nonstop lately; they're getting super close," a source close to their friendship revealed to HollywoodLife.com EXCLUSIVELY.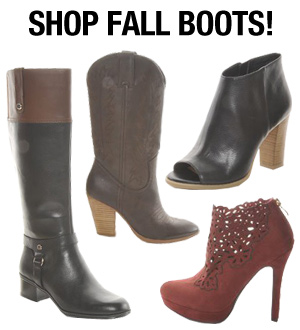 "It's really great for Nina to have someone to talk to that can understand what she's going through with Ian. Jessica had to work with Ed when they were broken up so she totally gets all the weird feelings that go with it."
In case you're not caught up on your CW on-set drama, Jessica dated her Gossip Girl co-star Ed Westwick, 27, from 2008 to 2010. Considering that the show ended in 2012, we're sure that it made for more than a little awkwardness!
"She's friends with Nikki too so she's trying not to take sides," our source continues. "she's working on getting them to talk things out and make up but she's not pushing; she's definitely on Team Nina if it came down to that."
'The Vampire Diaries': Things Are Getting Awkward On Set
Nina's a great girl — we're positive that she would want her friend and her ex to be happy. However, it's hard to be that benevolent when your friend and ex have found happiness in each other!
We're glad that she has someone to lean on in Jessica — someone who would take sides if it came down to it! However, we sure hope it doesn't and that this awkwardness passes. With Nikki visiting Ian on set, things have definitely been getting weird in Atlanta.
HollywoodLifers, would you like to see Nina and Ian get back together? Or do you like him with Nikki? Let us know your thoughts below!
— Amanda Mitchell
More Nina Dobrev & Ian Somerhalder News: