Andi Dorfman & Josh Murray: Trying For A Baby Before Wedding? — Truth
Andi and Josh are super 'baby crazy' right now — so does this mean Andi will be walking down the aisle with a mini baby bump? The 'Bachelorette' couple gives HollywoodLife.com the scoop on their pregnancy plans in this new EXCLUSIVE interview!
Andi Dorfman and Josh Murray's wedding is set for 2015 but there's no law that says they can't start the baby-making before then! But the real question is: Are they on the same pregnancy page?
Josh Murray & Andi Dorfman Baby Plans: Trying To Get Pregnant Before Wedding?
We caught up with Bachelorette stars Andi, 27, and Josh, 29, at the Mark Zunino for Kleinfeld runway show at Klienfeld's during Bridal Fashion Week in NYC on Oct. 14 and they told us all about their five-year baby plan!
When we asked the couple where they see themselves in five years, Andi and Josh adorably bantered back and forth, saying: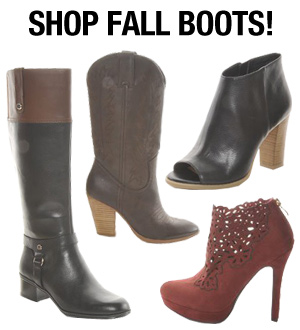 Andi: In a nursing room!
Josh: Probably popping out child two or three.
Andi: In your dreams!
Josh: Or four or five…
Andi: Josh is baby crazy right now. There are times where I see a baby and I'm like, "Ooh, I want a baby!" He's like, "Do not even give me permission because you know it's gonna happen!"
Josh sounds super determined! So is there any chance the baby will come before the wedding?
Andi: No, no… we're gonna get married first. I feel like, look, we are on step one and we are doing good so far so we are just gonna go ahead and get married first.
Josh: But you may see a little baby bump at the wedding.
Andi: No, you will not — and do not give anyone any ideas!
There you have it, HollywoodLifers! There will be NO mini Joshes and Andis until after they tie the knot!
Josh and Andi have reportedly been squabbling over when they'll have a baby for a while now, and Josh was apparently not "expecting" Andi to be so hesitant.
"If it was up to Josh, Andi would have gotten pregnant yesterday," an insider close to the couple revealed in Life & Style magazine's Aug. 18 issue.
So what do YOU think, HollywoodLifers? Should Josh and Andi try to get pregnant now or wait until after the wedding? Let us know!
— Tierney McAfee, Reporting by Katrina Mitzeliotis
More Andi Dorfman & Josh Murray News: