'The Voice': Adam & Gwen Compete For The Steal During Battle Rounds
The battle rounds continued on October 20 with a handful of amazing singers who went head to head for a chance to continue on in the competition! Adam Levine was the true winner of the evening with two impressive steals! Check out the full recap below!
It is getting harder and harder to eliminate singers on The Voice — the talent is just on another level this season! On this round of the battles, we had to say goodbye to a few great singers, however, Adam Levine managed to save two amazing contestants!
'The Voice' Battle Rounds Continue — Blake Steals From Gwen
Adam's first battle pairing of the night was Damien vs. Kelli Douglas! They "are very soulful singers, it's going to be a show-stopping moment," their mentor, Adam, said during their rehearsals. The pair sang "Knock on Wood," and the audience clapped along as they sang for their lives. "You guys are honestly really good singers," Pharrell told Damien and Kelli after their performance. Adam ended up picking Damien as the winner of his first battle of the night!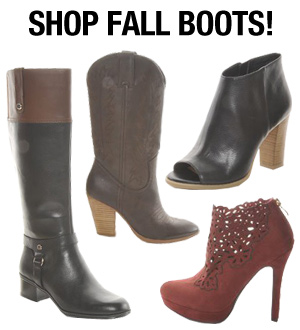 Gwen Stefani's first pair of the night was Jessie Pitts and Ryan Sill. Gwen told them, "I think your voices are going to go nice together." They sang "I Need Your Love." Although their voices were very different, they did sound amazing together! We would hate to have been the one to make this decision! Ryan was the winner! Jessie fell to the floor in tears as Blake Shelton hit his button to steal her! "I think you can win this freakin thing," Blake told her!
Adam Steals From Pharrell — Because Of His Wife
Blessing Offer and Katriz Trinidad were the first contestants of the night to battle it out on team Pharrell. They sang "Do I Do," and the judges danced around in their seats! It was a really hard decision because both singers were seriously amazing — but Pharrell went with Katriz as his winner!
Adam then hit is steal button for Blessing right away!
"My wife's name is Behati, which in Swahili means Blessing, so it makes me love you a lot more," Adam said! Not so fast Adam — Gwen hit her steal button just as Adam was wrapping up his sentimental speech. Despite Gwen's last minute attempt, Blessing chose to join team Adam!
The next pair of the night to go head to head from team Adam were Ethan Butler and Matt McAndrew. They sang a beautiful rendition if Coldplay's "Yellow." Their performance was so good that we wanted to rewind after it was done just so we could watch it again! Poor Adam for having to made such a hard decision. In the end, he named Matt as the winner!
Adam V. Gwen, Again
Blake's next battle pairing was Bree Fondacaro and Taylor Brashears. "You're No Good" was the song that they performed on stage. Taylor won the battle and got to stay on team Blake while Bree was sent packing.
Up next on team Pharrell was Danica Shirey and Toia Jones. The pair sang "Halo" and their powerful voices lit up the room! Pharrell said he wished he could pick both singers but he had to choose and he went with Danica.
Adam was quick to hit his steal button for the second time and just like before, Gwen challenged him by hitting her steak button as well! Toia ended up joining team Adam!
What did YOU think of Adam's impressive two steals of the night, HollywoodLifers? Comment below!
— Shira Benozilio
More 'Voice' News: