Getty
During the first episode of HollywoodLife.com's new podcast, Aviva told us EXCLUSIVELY that the new season of 'Marriage Boot Camp' is wild! In fact, Aviva said she and her husband had to reenact their sex life with dolls. Find out what made them turn 'purple'!
Aviva Drescher is not afraid to make a scene — she threw her prosthetic leg across a room on The Real Housewives of New York — but when it came time for her and husband Reid Drescher to reenact their sex life on the new season of Marriage Boot Camp, Aviva was totally caught off guard.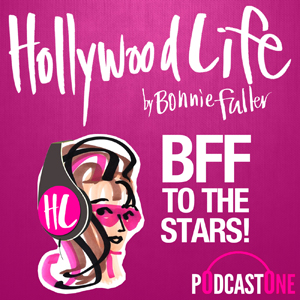 Aviva Drescher & Husband Reid Reenact Sex With Dolls On 'Marriage Boot Camp'
Aviva appeared on the very first episode of HollywoodLife.com's new podcast, and while talking to Editor-in-Chief Bonnie Fuller, she revealed that some things are better left off reality TV.
"There was one sex day at boot camp. And we were asked to take puppets and act out our own sex life," Aviva told Bonnie EXCLUSIVELY. "Can you imagine [having your kids see that]? The other couples were going at it with their dolls and screaming and yelling and hooting and Reid and I turned purple. We were like kissing — the dolls kissing — and then we were done. There was no way that I could have that on Google for my children to see forever. There's no way, so it's going to come off like we're complete prudes and I'm okay with that."
Eek! That sounds absolutely terrible. It certainly sounds entertaining from a viewer's perspective, but we can see why Aviva wanted to play it cool for the sake of her children.
And we have a feeling little Harrison will thank her one day.
The new season of Marriage Boot Camp premieres Friday, Jan. 9, on WEtv at 9pm ET!
What do YOU think, HollywoodLifers? Would you have done the same thing Aviva and Reid did? Tell us!
— Chris Rogers
Copyright © 2017 Hollywoodlife.com, LLC. All rights reserved.
Powered by WordPress.com VIP